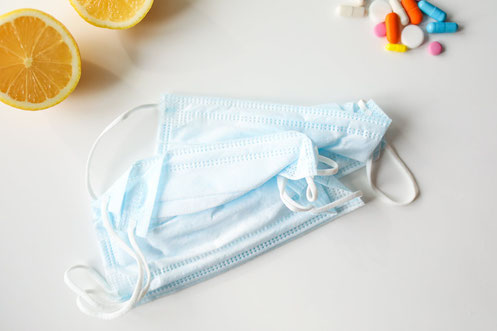 What is your mindset these days? Are you afraid? Are you stressed out? Or do you take a different approach: 
Provocative Thesis: The Coronavirus is the biggest chance for your business.
Why? Because it forces you to be creative or to give up. There is no third option. You want to provide value, but you have to do it differently.
There is a wonderful expression: shine in a crisis.
If everything is locked, how can you still inspire, deliver, and serve?
We live in a beautiful world – even though, through mass media, we sometimes get caught up in believing otherwise.
The world needs leaders. This is your chance.
You can take this time to prepare for your success, or you can wait. That's what the majority will do. The question I hear a lot about that: "What's on Netflix?"
Ask yourself the following question: What skill set can you upgrade? I am a stong believer in humanity. Maybe, because I am human, I may be biased. There will always be challenges, obstacles, and problems to overcome. Every single time we face difficult situations, solutions, evolution, and expansion was the result. This will not be an exception.
We consult companies right now how they get real sales in virtual space. This is the perfect time to step up and build momentum to your business success.
Let us know how you shine in a crisis.
Author: Marc Breetzke, M.A., M.A.
MB Inspirations is your trusted advisor to increase business performance especially in sales and human resources. We consult, train and coach companies and individuals strategically, systematically, and sustainably in order to continuously and never-endingly improve productivity.
Marc Breetzke, M.A., M.A. is the founder of MB Inspirations and he works with businesses and organizations worldwide as a leading-edge business strategist, consultant and lecturer.
Florian Dietzel, B.A. most recently joined the MBI-Team as Junior Sales Consultant to assist our clients. Please don't hesitate and send us your questions, comments, and feedback to service@mbinspirations.com.