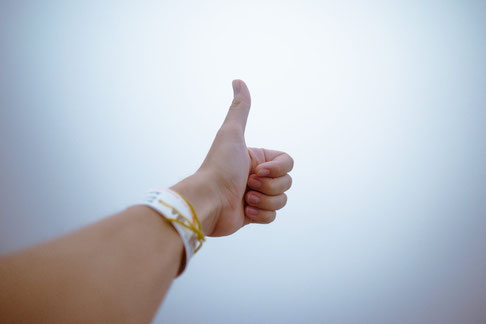 A positive mindset is the major prerequisite to succeed in any effort. If you want to be persistent and effective, you need to have an attitude that doesn't let you quit at the first hurdle. Here are 10 simple tips for you:
1. Set goals
Goals should be about what you really want. Daydream and visualize about what you would like to be, do, or have.
2. Assume the best
Most worries people have will never come true. So, most worries are 1) a waste of time and 2) completely unnecessary.
3. Don't compare yourself to others who you perceive to be better or more successful than you.
Instead, at least you might want to think about how well you are off in comparison to others who aren't as successful (according to your definition) as you.
4. Relax
Over the course of a day, people often get tense – not only emotionally, but physically, as well.  Take some time – it just takes seconds – to deliberately relax and destress your muscles.
5- Find joy in the little things
What is a little thing that is giving you comfort right now? It might be a cup of coffee, a chair, or a warm room. It could be a plant, a painting, or a piece of art.
6. Play the game of "wouldn't it be nice, if…?"
It's a great way to spin thoughts and speculation in a positive direction. Start your thought with this question and you become more optimistic.
7. Change what you do right now
If what you do is stressing you out, start doing something else. To the untrained eye it may look like procrastination, but to the wise high performer it is a good way to charge the inner battery first to then effectively solve any problem.
8. Keep it simple.
Overcomplicating and overthinking are usually symptoms of not being deliberate in your emotional management. However, that is necessary in order to form a positive mindset. Make it easy, break it down, and think about it like a 7-year-old.
9. Focus on something positive
It sounds strange, but if you feel stressed, watch a video of kittens or pets. Search for funny videos or images. This trains your attitude upwards.
10. Find the good in the bad
It almost sounds like a cliché but there is deep truth in the phrase "to learn from mistakes." Every problem has a solution. And this solution will be worth it.
Let us know what is your favorite tip to remain positive!
MB Inspirations is your trusted advisor to increase business performance especially in sales and human resources. We consult, train and coach companies and individuals strategically, systematically, and sustainably in order to continuously and never-endingly improve productivity.
Marc Breetzke, M.A., M.A. is the founder of MB Inspirations and he works with businesses and organizations worldwide as a leading-edge business strategist, consultant and lecturer.
Florian Dietzel, B.A. most recently joined the MBI-Team as Junior Sales Consultant to assist our clients. Please don't hesitate and send us your questions, comments, and feedback to service@mbinspirations.com.