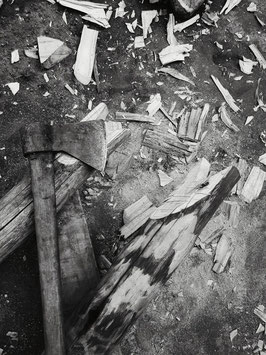 There is no point in continuing the way you have always operated. This is a different kind of blog article. This is your wake-up call. I am not going to tell you about the seven steps this and the five ways to do that. This is about you and about making a decision.
Let the past be the past. Don't let failures, bad experiences or turbulent times mess up your now moment. In fact, if you continue to focus on them in all their vividness and tangibility, you don't only mess up your now, you mess up your future.
You can't change that. But you can do something about how you react. What about now? You can do something about that. You can change what you focus on now. You can focus on …
Right in the middle as I was writing these lines above at the airport, my flight was delayed. Everybody boarded, and then because of a technical issue everybody had to leave the plane and we had to go the whole way back to check in again. Two and a half hours later, a second plane arrived, and in order to board, we received transport by buses. As we arrived in front of the plane, the driver would not open the doors. This plane also has a technical issue (a different one), and we had to go back to the boarding area to wait for the results of further tests. Thirty minutes later the flight was canceled. We had to rebook the flights, and of course leave the boarding area and check in through security for a third time.
Now I am sitting in front of my computer and plan the next days and meetings. I cannot let this hassle affect my performance. I have to make a cut. I have to focus on what I want. I want to be clear and focused.
Am I surprised that this happened to me at this time? Not really. Over past couple of days I had some stressful situations to manage, and I could have done a better job at managing myself first. This is human.
Forgive yourself and move on. Focus on the future, the next project, and what you really want. Don't let yourself become distracted by asking how you are going to achieve it. Don't let facts or doubts come in your way. Be bold and don't waver in your certainty and self-esteem.
Don't be who you were. Be who you want to be. Make a cut.
MB Inspirations is your trusted advisor to increase business performance especially in sales and human resources. We consult, train and coach companies and individuals strategically, systematically, and sustainably in order to continuously and never-endingly improve productivity.
Marc Breetzke, M.A., M.A. is the founder of MB Inspirations and he works with businesses and organizations worldwide as a leading-edge business strategist, consultant and lecturer.
Florian Dietzel, B.A. most recently joined the MBI-Team as Junior Sales Consultant to assist our clients. Please don't hesitate and send us your questions, comments, and feedback to service@mbinspirations.com.