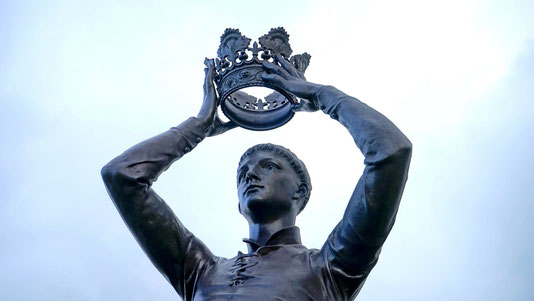 One of the most important tools in business, whether you talk to clients or executives, is self-esteem. Now there are a number of definitions, but I think the following is the most crucial: Self-esteem is how good you feel about yourself. Here are five things you can integrate in your day-to-day experience in order for you to develop higher self-esteem, and therefore gain a higher sense of your self-worth.
Tip #1
Talk to yourself in a positive way!
In our everyday routines and moving along, we continuously have chatter in our mind. We talk to ourselves. This may be the most important communication we have in our lives. There, we literally build our reality by telling stories to ourselves. However, it's not that we only talk about our world, but we talk to and about ourselves. Now think, are you more positive or more negative? Are you respectful or condescending? Do you insult yourself or do you compliment yourself? Start to be more selective in the words and the content so that you enjoy the chatter. That's where you find the first seed of self-esteem.
Tip #2
Do something for yourself that you will enjoy in the future!
It can be as simple as pre-arranging your clothes in the evening, so you have it easier in the morning. You can set some money aside in a separate account with which you will buy something nice or travel in the future. It could mean that you invest some time in a healthy meal, a workout, or even meditation. Do something today that you will feel good about tomorrow. That's the idea of finding some meaning and to be part of something bigger than just this moment. Self-esteem comes from knowing what you have done and to be proud of it.
Tip #3
Become aware of the value of what you do and who you are!
This may be the hardest one for most because it involves a way of thinking you probably are not used to. In other words, we become blind to everyday activities, tasks, and processes. We take our apartment, our car, and our lifestyle with all of its comforts for granted. Think about the value simple things have for you. For example, if I had a long week, I really enjoy spending some time taking a hot bath. I thought about the value of the bathtub, the design of the bathroom, the beauty, the privacy, and the freedom my apartment provides. It gives me time to think, to have ideas, and ultimately to enjoy life more. At work, I provide tremendous value to people, to make it easier for them to be successful in their efforts and the realization of their dreams. With a simple smile and little joke I lighten up the day. It may sound arrogant, it may sound inappropriate, but it's your life and you are the center of it. People who tell you something different want themselves to be the center of it. If you recognize your value, your expertise, your competence, your experience, and your personality, that's when you to begin to appreciate yourself. And if you know your value, you can let others benefit from it.
Be nice to yourself, have fun with this, and become aware of the value and worth you bring to the table.
Author: Marc Breetzke, M.A, M.A.
MB Inspirations is your trusted advisor to increase business performance especially in sales and human resources. We consult, train and coach companies and individuals strategically, systematically, and sustainably in order to continuously and never-endingly improve productivity.
Marc Breetzke, M.A., M.A. is the founder of MB Inspirations and he works with businesses and organizations worldwide as a leading-edge business strategist, consultant and lecturer.
Florian Dietzel, B.A. most recently joined the MBI-Team as Junior Sales Consultant to assist our clients. Please don't hesitate and send us your questions, comments, and feedback to service@mbinspirations.com.