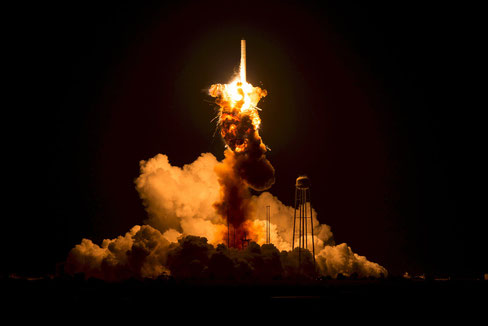 In this short blog article, you find seven easy steps you can take that will help you to become more industrious. You want to get things done? This can help, if you follow through.
1. Set goals
It's obvious yet effective. You want to make sure there are two types of goals that you set: First, those big fun scary goals of what you REALLY want. Second, those little milestones that let you know you move ahead.
2. Use a schedule
It doesn't matter if it is Google Calender, the Outlook Calendar or any other program. But it is important that you use some form to have an overview over the things you want to (not only what you have to do)
3. Create habits
It is hard to be productive if you depend entirely on will power. You want to use your will power only for one or two little things you will help you to achieve success, if you do them habitually. There are some things you do everyday. Add one little activity to that, and make a difference.
4. Find principles to live by and to guide your actions
What are some of your values? What are the principles and character traits in others you admire? Who do you have to become in order to experience the success you desire? The answers to these questions will give you certain principles and you want to make them your rules.
5. Make productivity fun
Sometimes, it can be a fresh hot coffee, or you can work with a view outside. It doesn't matter what it is but ask yourself  – how can you make this fun? We often associate work with suffering and leisure with fun. But true happiness is found within you, in the attitude you bring to the table.
6. Be a professional
In our hearts, we are mostly children wanting to play. Apps, phones, and notifications about emails lead us to procrastination, and we follow some form of minor instant gratification rather than going for long term happiness. If you work, work. Give it all. Enjoy it, practice it, play the role of the person working. Play it with all your heart and give it your soul. There's value in it.
7. Be deliberate and set forth intentions
Your day consists of various phases and segments. For each of them, you want to think about a couple of seconds and ask yourself, in this segment, what is your intention? If you do this, you will focus on the things that make the difference and you will increase your satisfaction. This is a powerful boost to your effectiveness.
Have fun with these, play around. And let us know what are your favorite productivity hacks!
Author: Marc Breetzke, M.A., M.A.
MB Inspirations is your trusted advisor to increase business performance especially in sales and human resources. We consult, train and coach companies and individuals strategically, systematically, and sustainably in order to continuously and never-endingly improve productivity.
Marc Breetzke, M.A., M.A. is the founder of MB Inspirations and he works with businesses and organizations worldwide as a leading-edge business strategist, consultant and lecturer.
Florian Dietzel, B.A. most recently joined the MBI-Team as Junior Sales Consultant to assist our clients. Please don't hesitate and send us your questions, comments, and feedback to service@mbinspirations.com.