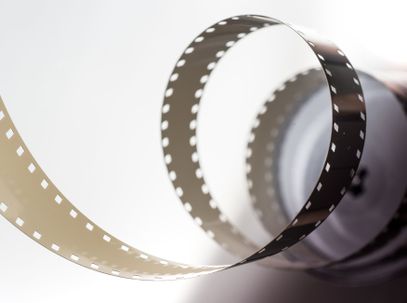 Yes, it is important to nourish a positive mindset and to improve the quality of self-talk. In another blog article, I probably will talk about important elements and facets that help you develop exactly that. However, in this week's article, I want to give you an entertaining way to immerse yourself in a tougher mindset.
We are about to launch the sales-bootcamp initiative which is a live one-day program that enables salespeople to get ready to move things and make things happen. Along those lines, I am going to list 5 movies that help you to toughen up and create some momentum.
1.  Wall Street (1987)
Take in the toughness of Gordon Gecko and take look – not at his ethics – but at his industriousness and purposefulness.
2. Patton (1970)
Especially in the beginning, as General Patton masterfully embodied by George C. Scott toughens up his unit and kicks ass is something you want to focus on.
3. Glengarry Glen Ross (1992)
In one of the first scenes, a salesforce undergoes a tough training that will make you buckle up and get ready for action.
4. The Devil Wears Prada (2006)
Toughness is not a matter of gender but of attitude. This movie proves that point with a badass Meryl Streep performing as a coldblooded CEO.
5. The Founder (2016)
Based on the true story of Ray Kroc, you can follow the person who grew McDonald's big and successful. This movie focuses on the lesson of persistence and creative thinking.
Honorary Mention: Full Metal Jacket (1987)
While we already have one military movie, the first half of this intense action drama takes the viewer through an intense bootcamp training.
What are your favorites that you would like to add? Please leave a comment!
Author: Marc Breetzke, M.A., M.A.
MB Inspirations is your trusted advisor to increase business performance especially in sales and human resources. We consult, train and coach companies and individuals strategically, systematically, and sustainably in order to continuously and never-endingly improve productivity.
Marc Breetzke, M.A., M.A. is the founder of MB Inspirations and he works with businesses and organizations worldwide as a leading-edge business strategist, consultant and lecturer.
Florian Dietzel, B.A. most recently joined the MBI-Team as Junior Sales Consultant to assist our clients. Please don't hesitate and send us your questions, comments, and feedback to service@mbinspirations.com.