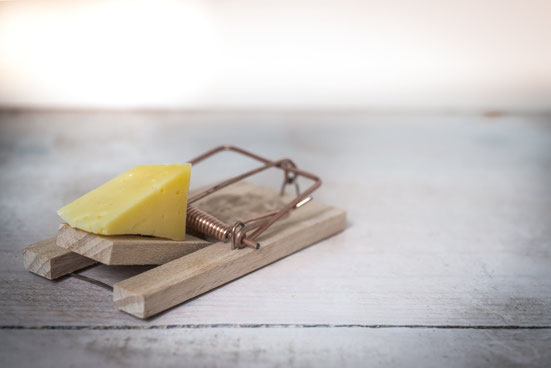 One of the most common myths is that one can make the sale happen. If you roll up your sleeves, get up early in the morning, be self-disciplined and put enough effort in, you will be successful. Eventually. Maybe. However, effective selling can be so much easier.
1) The question you need to answer is, who do you target and who do you prospect? You want to have prepared criteria that pre-qualify potential clients. The best way to be effective here is to find the pain spot. What is the common pain, what are the problems, the challenges that your customers go through?
If you know this, you will have it much easier connecting to your client and become a potential business partner.
2) Don't talk but listen. If you as a salesperson talk most of the time you are doing it wrong. Let the potential buyer talk. Let them explain their situation. Listen to what they are about. If you can listen and give your undivided attention – and you focus on THEM, then you get halfway to the sale.
Here's a principle to keep in mind: What you want to say, you already know. There is no value for you to say it just because you know it and want to spew it out. What the other person might say is something you may not know yet, therefore you might learn something.
The sale is not something you achieve, but it is something that happens. You just want to make sure that you are there when it happens. This radical and new way of understanding the sale process can make it so much easier.
3) Be ready. Expect success to happen, be ready to move and to act on the successful development. Especially, entrepreneurs and business owners don't expect anything big to happen, for example, at a trade fair, and guess what, nothing will happen. If you expect the best, and become ready for that big sale – it won't feel big anymore. It will feel like the next logical step. Just because you habitually ready yourself, you move closer to your goals.
So, in summary, 1) know your audience, establish a rapport and see whether you can establish a connection. 2) listen more than you talk, and only talk to reinforce your product or service as a solution. Let the sale happen. 3) Be ready for the success to happen.
Enjoy the process.
Author: Marc Breetzle, M.A., M.A.
MB Inspirations is your trusted advisor to increase business performance especially in sales and human resources. We consult, train and coach companies and individuals strategically, systematically, and sustainably in order to continuously and never-endingly improve productivity.
Marc Breetzke, M.A., M.A. is the founder of MB Inspirations and he works with businesses and organizations worldwide as a leading-edge business strategist, consultant and lecturer.
Florian Dietzel, B.A. most recently joined the MBI-Team as Junior Sales Consultant to assist our clients. Please don't hesitate and send us your questions, comments, and feedback to service@mbinspirations.com.