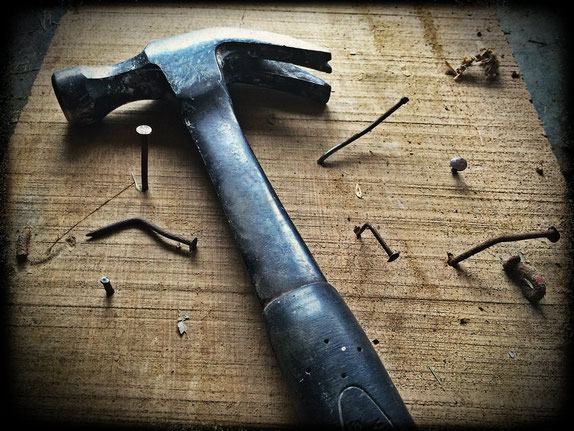 It sounds like a great idea: You are visible, you meet prospects, and you receive a lot of new leads. Business comes your way – instead of you running after it. This is the reason many businesses invest a lot of money to present themselves. Some examples of the costs are gifts, training, the rent of booth space, and don't forget the team, the time and energy. However, there are many pitfalls and simple mistakes that keeps a lot of businesses underperforming. Here are 5 of the most common errors for you to avoid and thereby to make the trade fair a success.
Mistake #1: Being a guest rather than a host
Too many trade fair teams wait for their prospects to show up. They literally wait for something to happen. Instead, you want to be proactive. Make sure you see yourself and behave as if you were the owner of the entire trade show. You are the host, invite people actively to your booth!
Mistake #2: You don't qualify prospective clients
Often, you have an eager team that is ready to present as if life depends on it. They give away gifts, guide people through artistic slides on tablets. They spend roughly between ten and fifteen minutes per presentation. Suddenly, frustration sets in. Why? When they ask whether the seeming prospect is interested in further information, they say "well, we are actually from the team next booth – we're on a break right now. This should not happen. In that time, a great number of potential clients passed by while the team wasted their time. A good question to start with is "what brings you to the trade fair?"
Mistake #3: You don't know why you attend
Many companies don't set goals for their attendance of trade shows. How many new leads do you want to generate? What qualifies (see mistake #2) a good prospect? What is the goal of each conversation (contact information, a meeting, a sale,…)? Make sure you know why you are there, otherwise, these events are not worth the time and money.
Mistake #4: Measure your progress
How many conversations with qualified prospects did you have? How many contacts could you convert to paying customers? How many meetings, proposals, etc. resulted from the exhibition? If you don't measure actively who you talk to, you don't know if trade shows work as a marketing tool for you.
Recently, I had a training in which the company wanted to acquire new employees. They do that every year. The manager was not able to tell me whether her efforts in the past had led to results. She could not answer how many new hires were acquired through that channel. The entire team was not able to come up with a clear, concise goal for the next exhibition.
Make sure you have a Bulletproof Trade Show Strategy (BTSS) and you'll out-perform the competition, because play the game of business according to your own rules. 
Author: Marc Breetzke, M.A., M.A.
MB Inspirations is your trusted advisor to increase business performance especially in sales and human resources. We consult, train and coach companies and individuals strategically, systematically, and sustainably in order to continuously and never-endingly improve productivity.
Marc Breetzke, M.A., M.A. is the founder of MB Inspirations and he works with businesses and organizations worldwide as a leading-edge business strategist, consultant and lecturer.
Florian Dietzel, B.A. most recently joined the MBI-Team as Junior Sales Consultant to assist our clients. Please don't hesitate and send us your questions, comments, and feedback to service@mbinspirations.com.