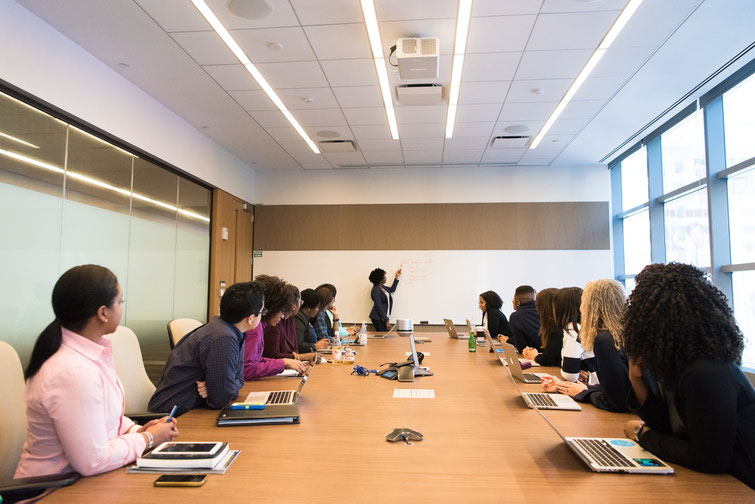 Many bosses believe they ought to coach their teams. On the one hand they understand that it is important to support their team. And coaching them to get where they want to be is an effective tool, they learn. On the other hand, bosses and managers are not the best choice if you choose a coach.
Let me begin by saying I do coach my team. Everybody who works for me receives access to information, tools, and to me and my time, in order for them to achieve their goals. Why? Because I rather employ a person who advances in life and becomes happy and successful – even if they leave one day – than having someone sticking with you who performs at a fracture of their potential.
The reason managers and bosses are not the best choice of coaches is that they are biased. The best coach has the person and their success at heart. However, if you choose to coach your team, what do you really care about? The team members or the company. Sometimes it's your own performance, or the performance of the department for which you are responsible. In those cases, coaching takes on the form of influence or manipulating people.
Here, we enter also some ethical dilemmas. If your coworker opens up about their problematic marriage, you may encourage them to leave – maybe because you care, but maybe because you think that then they may be volunteering to work on weekends more often.
Here is an overview of three problematic facets if you coach your employees: 
1) Cooperative Misery
It may happen that rather than giving advice, holding space, and being present in order to realize dreams, visions, and potential, you actually start to complain together with your employee about the situation. If your team member has practiced blaming others and circumstances, they might infect you and you end up both playing the blame game, rather than taking responsibility. This is detrimental to the success of coaching.
2) Restricted openness
If the boss or manager is responsible for the sole income of the coachee, how are they supposed to be open and authentic in a coaching situation? There will always be hidden walls that restrict the coaching to access deep dreams or desires, because those may not be in congruence or alignment with the company's mission statement. In order for a coaching to be effective, there must not be a barrier built through co-dependency.
3) The Sacrifice-Buildup
Especially if times are hectic, the days busy, and the weeks full, you may not see coaching your team as a priority. After all, you have your own full plate and your own responsibilities. So, in order to gain some time or to make room for your productivity, you may neglect coaching. These instances, however, critically impact the performance of the coaching. First, they start as a last resort solution but pretty soon they become a habit.
Therefore, the solution, if you really care about your team members – and they are your first clients – you need to find a way to regularly be coached and trained by outside people. You need experts who are not affected by company policy. Your team benefits from the reflective exposure to knowledge, compassion, and ambition that gives them the opportunity to revisit their own life decisions so they can become the person they truly want to be.
Author: Marc Breetzke, M.A., M.A.
MB Inspirations is your trusted advisor to increase business performance especially in sales and human resources. We consult, train and coach companies and individuals strategically, systematically, and sustainably in order to continuously and never-endingly improve productivity.
Marc Breetzke, M.A., M.A. is the founder of MB Inspirations and he works with businesses and organizations worldwide as a leading-edge business strategist, consultant and lecturer.
Florian Dietzel, B.A. most recently joined the MBI-Team as Junior Sales Consultant to assist our clients. Please don't hesitate and send us your questions, comments, and feedback to service@mbinspirations.com.