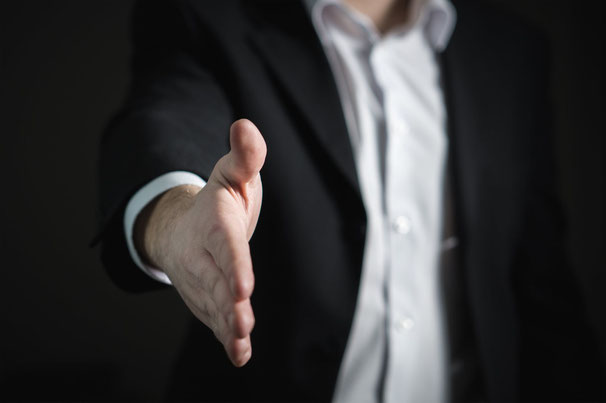 The German mindset works drastically different from for example the American way of doing business. While the basic transactions are similar, the values and principles on which those exchanges base vary greatly. In this short article I want to give an (insufficient) outlook on that difference. In the following lines, you receive an overview of some of the cultural specificities that can make the difference if you want to sell to German companies, businesses and individuals.
1.  Trustworthy Quality over Shiny Presentations
In the German Industry quality is the most important basis for any buying decision. If your product does not work as promised, if you overpromised or underdelivered, you've lost. Now, up to this point you might argue that this is not so different from the American market. In the USA, you might receive a second chance. You might get communication what failed and you may have the opportunity to redeem yourself so they are able to reckon on you.
2.  Straight Personality over Salesmanship
Of course, this may be a generalization, but on the German market you succeed more if you don't rely only on relationship-building by merely small talk and friendliness. Usually, the German business person does not mistake friendliness for effectiveness or the ability to produce. It is much better to communicate clearly about what's need to be communicated, don't miss any important information, but don't invest yourself in too much flattery.
3.  Due Diligence/Bureaucracy over Effectivity
If you seek to acquire German clients, you may need a long breath (depending on the company's size), and perseverance. While in some countries you may find the buyer's focus lies on swift responses and service in the sense of "costumer/service intimacy," in Germany, you may have a different experience. Especially larger companies have their own procedures and ways of handling outside requests. These include that if you are eager to sell or create value, you may need to bring time. Don't take no response or long waiting periods immediately as "no."
4. Functionality over Innovation 
Only because something is new does not mean that it is attractive to the German market. That's the reason why the latest inventions take about five years until they reach Germany and become attractive to the masses. Why is the German market so slow? Because the German mindset is quality oriented. First, the bugs have to be worked out (that may include to introduce according regulations). The standards for safety and protection for consumers is rather high, therefore, a certain provability of functionality has to come first. Once a product reaches the German market it usually stays there for a rather long period of time. Of course, there are exceptions to this rule (bubble tea), but in general we can see this especially in the technology sector (Segway).
5. Accountability over communication
As in point 2 stated, you don't need to be very communicative in your emails, in phone calls or conversations. Actually, the lack of skills in regard to communicating well is a problem on the German market which especially troubles the development of leadership skills and management skills in a lot of companies. However, if you are about to acquire German clients, you on the one hand want be there when needed, so that you can manage expectations. On the other hand, you don't want to overcommunicate. If you start to get too annoying, you rather get shut down than actually accomplish something. However, you can achieve customer satisfaction through mere delivery on time as promised.
Understanding the German mindset can be a difficult task. Focus on clarity, quality, and value, and you are well on your way to succeed with German buyers. Of course, these points are generalizations and you find various business cultures across Germany. However, it helps to know that Germans value their responsibility and independence from their bosses and other departments which can make it harder to find your way to the economic buyer.
Author: Marc Breetzke, M.A., M.A.
MB Inspirations is your trusted advisor to increase business performance especially in sales and human resources. We consult, train and coach companies and individuals strategically, systematically, and sustainably in order to continuously and never-endingly improve productivity.
Marc Breetzke, M.A., M.A. is the founder of MB Inspirations and he works with businesses and organizations worldwide as a leading-edge business strategist, consultant and lecturer.
Florian Dietzel, B.A. most recently joined the MBI-Team as Junior Sales Consultant to assist our clients. Please don't hesitate and send us your questions, comments, and feedback to service@mbinspirations.com.